Zhejiang Perfectseal New Material Technology Co., Ltd. is a professional manufacturer of medical products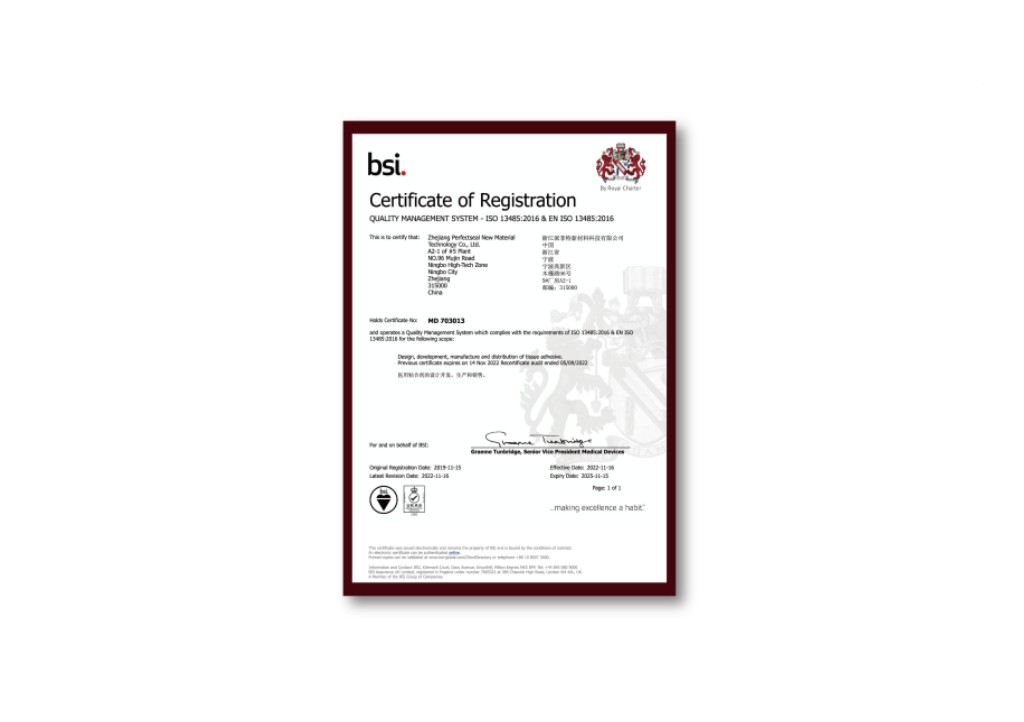 Operates a Quality Management System which complies with the requirements of ISO 13485:2016 & EN ISO 13485:2016. Certified by BSI.
CE Certificate – It meets the main requirements (Essential Requirements) stipulated in the relevant European directives, and is used to prove that the product has passed the corresponding conformity assessment procedure and/or the manufacturer's declaration of conformity, and truly becomes a pass for the product to be allowed to enter the European Community market.Certified by BSI.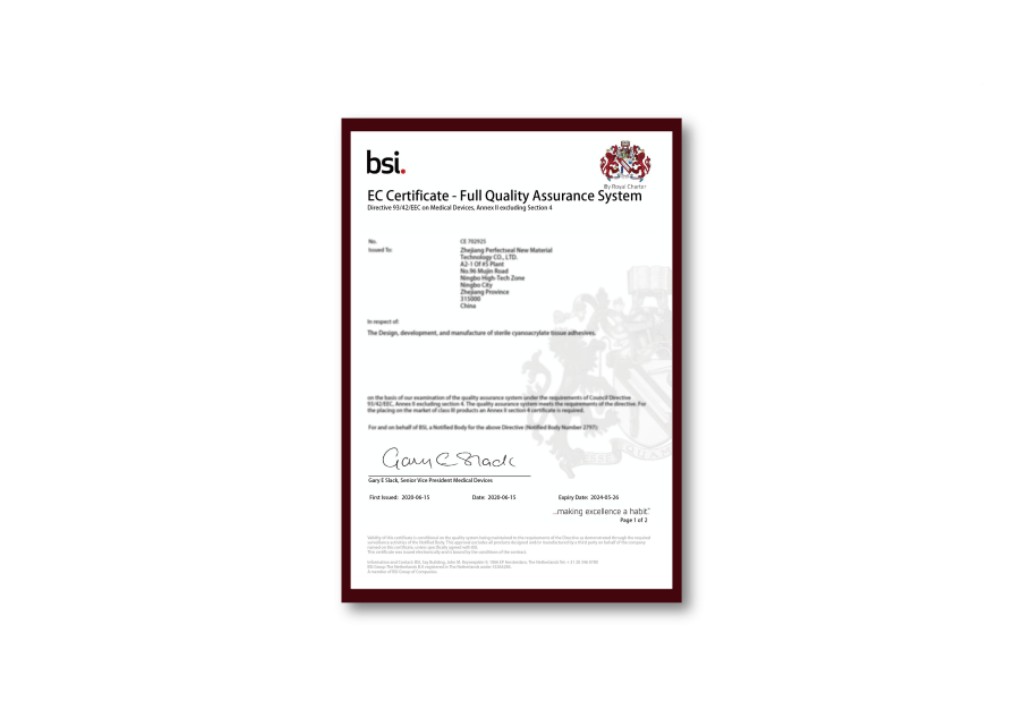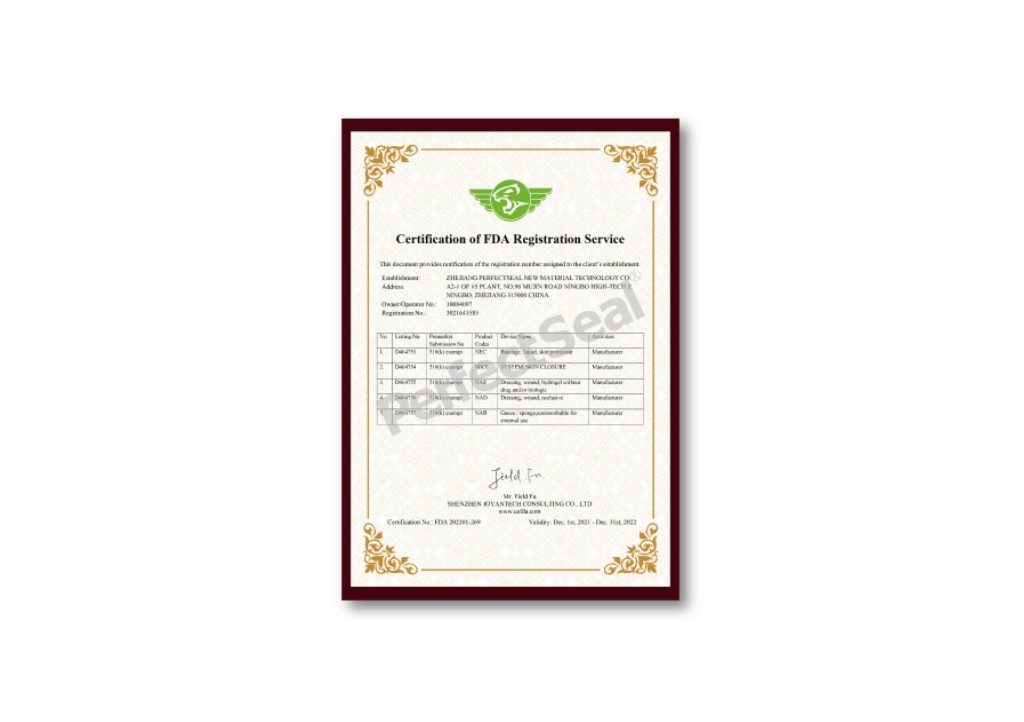 FDA Certificate – FDA's management of medical devices is carried out through the Center for Devices and Radiological Health (CDRH), which supervises the production, packaging, and distributors of medical devices to operate under the law.

Check out our social profiles